Olivia Jensen, Gopher State One Call's new Marketing and Public Awareness Specialist, plays a critical role in spreading damage prevention awareness across Minnesota. In her new role at GSOC, Olivia is responsible for: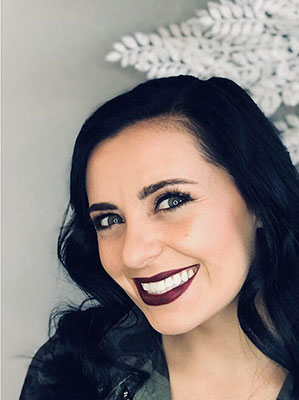 Educating excavators and facility operators on the processes and policies of GSOC
Developing and implementing public awareness campaigns for all of Minnesota
Coordinating GSOC events at tradeshows and industry events
Managing the content on the GSOC website and social media pages
Managing GSOC promotional material
Partnering with industry stakeholders to organize and implement educational and industry events
Representing GSOC at industry events and stakeholder meetings
Supporting and presenting to the GSOC board of directors
Olivia started working in the underground utility damage prevention industry in 2014 when she was hired by One Call Concepts, Inc. (OCC) to fill their newly created Social Media Specialist position. In that role she managed over a dozen Facebook and Twitter accounts, wrote blogs, assisted with the planning and on-site operation of numerous damage prevention outreach events, and dabbled in graphic design. Though her stint with OCC was short, Olivia made a significant impact in the way the company approached social media outreach to help spread the safe digging message.
In the following years she would move on to fill other roles in companies wholly unconnected to the industry, but in February of 2019 she found herself back in the realm of damage prevention.
Her solid background in digital media and marketing, paired with her outgoing personality makes Olivia a strong asset to Minnesota's excavating community.
Olivia is excited to rejoin the ranks of Minnesota's Damage Prevention professionals. Damage prevention awareness is essential to the smooth operation of Minnesota's underground utility infrastructure, and the safety of its citizens. With people like Olivia on the task, we're in good hands. Feel free to contact her at olivia.jensen@gopherstateonecall.org.