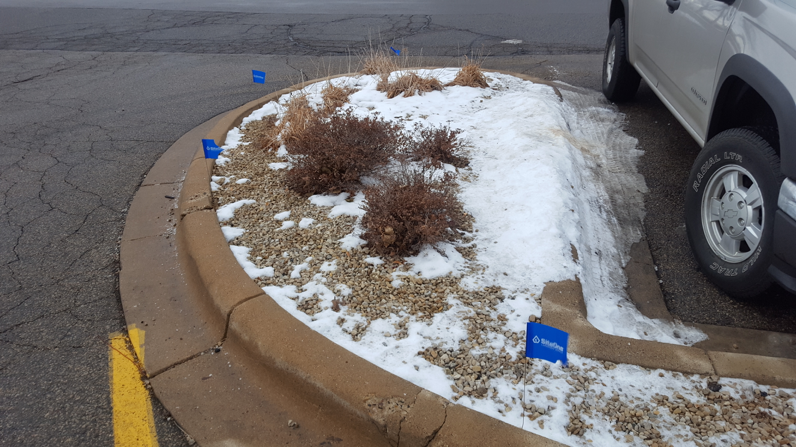 At some point in time, you've probably noticed small colored flags placed in your yard or around town by locators to identify underground utility lines. Recently, some snow plowing and property management companies have begun using these types of flags instead of traditional wood or fiberglass stakes to mark curbs, driveways, and other features to guide equipment operators when plowing. These flags may be blank or even labeled with a company logo or markings.
Gopher State One Call (GSOC) would like to remind everyone to take a few minutes and examine the various types of flags and markers that may be installed during this time of year, so that you can see the difference between plowing routes and underground utilities. It can be easy to mistake these snow plow flags as utility marking flags.
When someone files a locate request with GSOC, we notify the facility operators who have underground utilities in the proposed excavation area. These facility operators dispatch locators to the site who mark the location of utilities with different colored flags that correspond to specific utility types, so understanding what the colors represent is also beneficial.
The American Public Works Association (APWA) developed a color code for marking underground utilities, so it's easy to immediately identify any utilities in the proposed excavation area. Here's a key to the utility colors: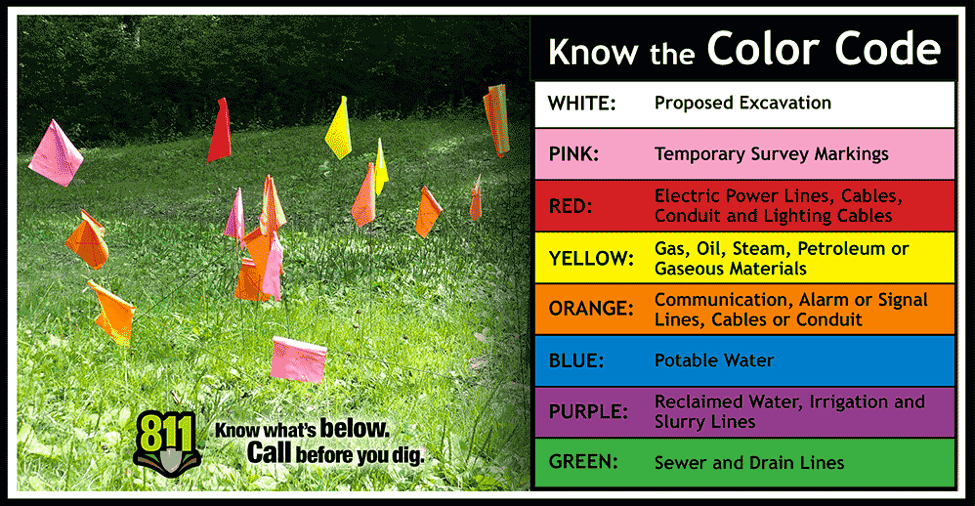 Always check the status of your ticket to ensure that all utility companies have marked their lines before you begin your excavation. It's simple! Just visit the Gopher State One Call homepage, click on the green button labeled "Search For A Ticket (Search & Status)", and enter details such as your ticket number and the start/end date.
It's crucial to preserve and maintain the location of these utility marking flags. Obscured or displaced markings may lead to accidental damage. For safety's sake, be aware of the alternate uses for marking flags during the winter months, so you can avoid confusion that may result in underground utility damages.