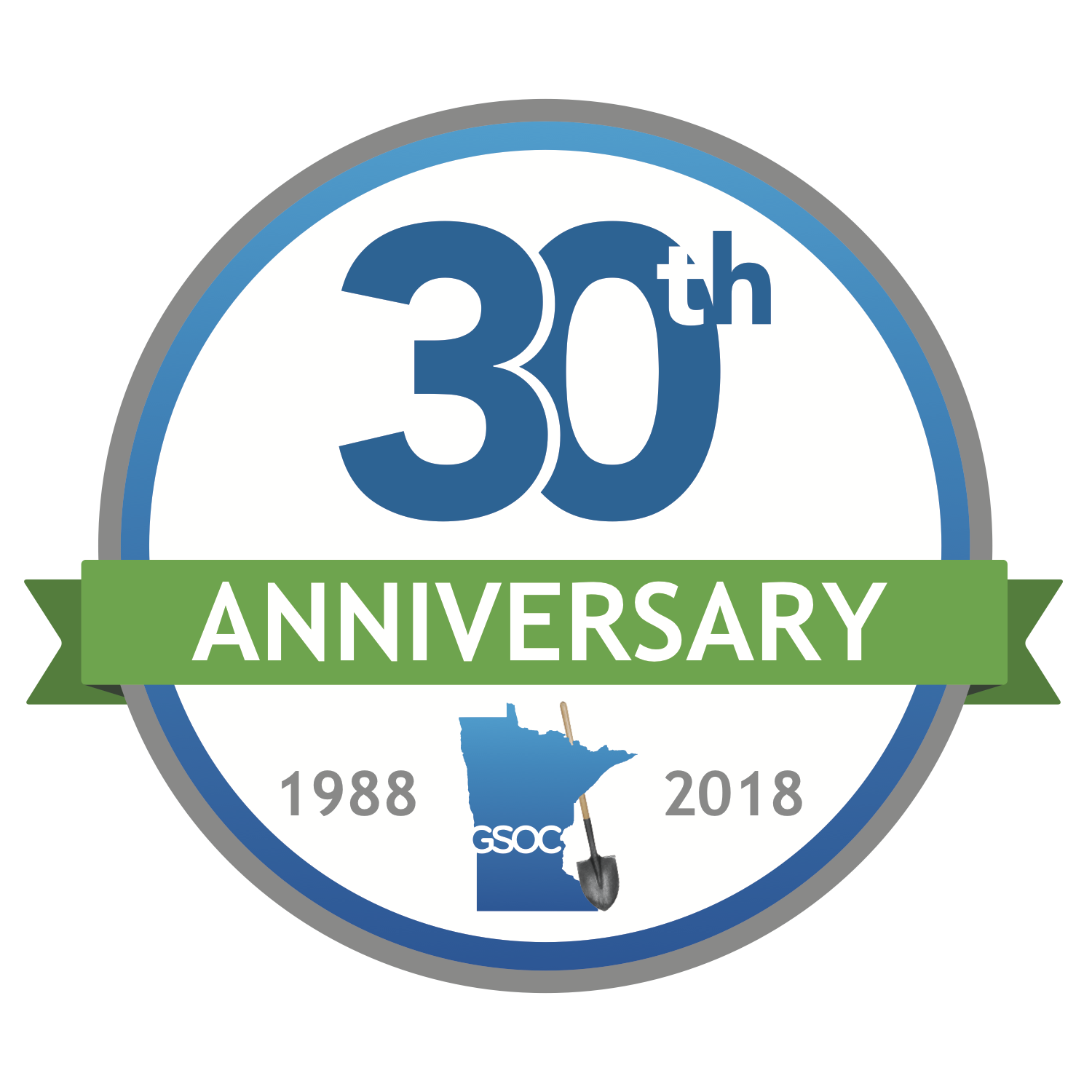 Gopher State One Call (GSOC), Minnesota's state-wide notification center for excavation, is celebrating 30 years of operation in 2018! GSOC accepted its first locate request on October 1, 1988. Follow along as we take a stroll down memory lane to understand GSOC's history.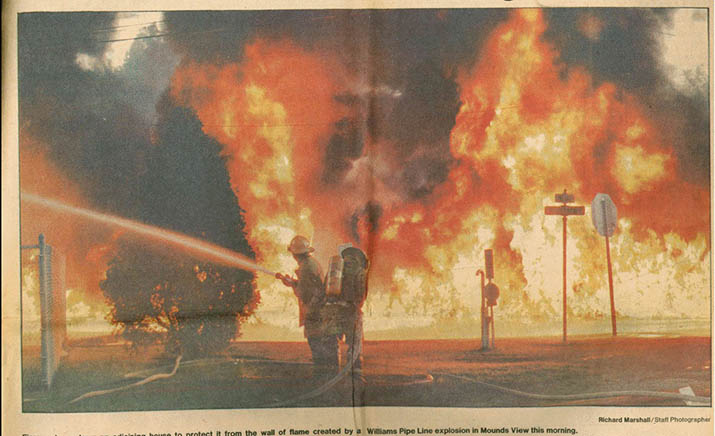 Mounds View Explosion- 1988 Newspaper Article
Photo Credit
On the morning of July 8, 1986, a hazardous liquid pipeline in a residential area of Mounds View, Minnesota leaked gasoline, and the vapor was ignited when an automobile entered the area.1 The neighborhood was engulfed by a wall of fire that roared down the street. A mother and her six-year old daughter, concerned and frightened, opened their door, stepped outside, and were fatally engulfed in flames. A third woman was severely injured. The fire resulted in over a quarter of a million dollars in property damage.
That horrific incident in Mounds View prompted the Minnesota legislature to study pipeline safety. In 1987, their findings were incorporated in what became State Statute Chapter 216D. The legislation, co-sponsored by representatives Daniel Knuth, Dave Bishop, and Senator Steve Novak, required the establishment of a state-wide notification center, as well as the formation of a non-profit corporation for the provision of call center services. GSOC was formally approved by the Commissioner of Public Safety in 1987. Since its inception, GSOC has been governed by a volunteer board of up to 20 directors, representing facility operators, excavators, and other stakeholders in underground damage prevention.
The Board of Directors initiated a public relations and education campaign shortly after GSOC opened. They created a multifaceted outreach program designed to communicate the "Call Before You Dig" message to all potential excavators in Minnesota, including homeowners. GSOC led the nation with this campaign because prior to that time, most one-call centers did little to raise awareness among homeowners and other occasional excavators. Radio advertising, print media, and opportunities for "one-on-one" contact served as the cornerstones of this program. Since the center opened, Minnesotans in ever-increasing numbers are filing online locate requests.
Throughout the years, GSOC has appeared at a variety of venues to further their outreach to the general public. They have taken booths at the MN State Fair, MN Farmfest, MN Home and Garden Show, MN Ag Expo, Northern Green Expo, Hmongtown Marketplace, and the Big Iron Farm Show in partnership with North Dakota One Call, to connect potential excavators of all kinds. GSOC has also helped sponsor other events such as Day of the Dozers and the MN 811 Run. These appearances create more opportunities for personal interaction, as well as a chance to distribute promotional items, boosting engagement.

GSOC at the MN 811 Run
The locate ticket submission process has also evolved significantly over the last 30 years. Initially, an excavator's only access to GSOC was by phone. Voice communication soon expanded as fax machines and direct dedicated data terminal communications came online. When the internet became a viable communications tool, GSOC implemented ITIC, a web-based ticket entry platform in 2004. In 2006, GSOC became the first notification center in the U.S. to offer online ticket entry for homeowners. Stakeholders who use ITIC save time and increase efficiency with features such as interactive mapping and auto-fill data fields. Online locate requests currently make up over 70% of the tickets that GSOC processes!
GSOC wishes to thank everyone who has used our service to make Minnesota a safer place to live and work over the last 30 years. We look forward to continuing to improve our services to enhance your experience with us for the next 30!
Source1: National Transportation Safety Board. Click HERE for more information.