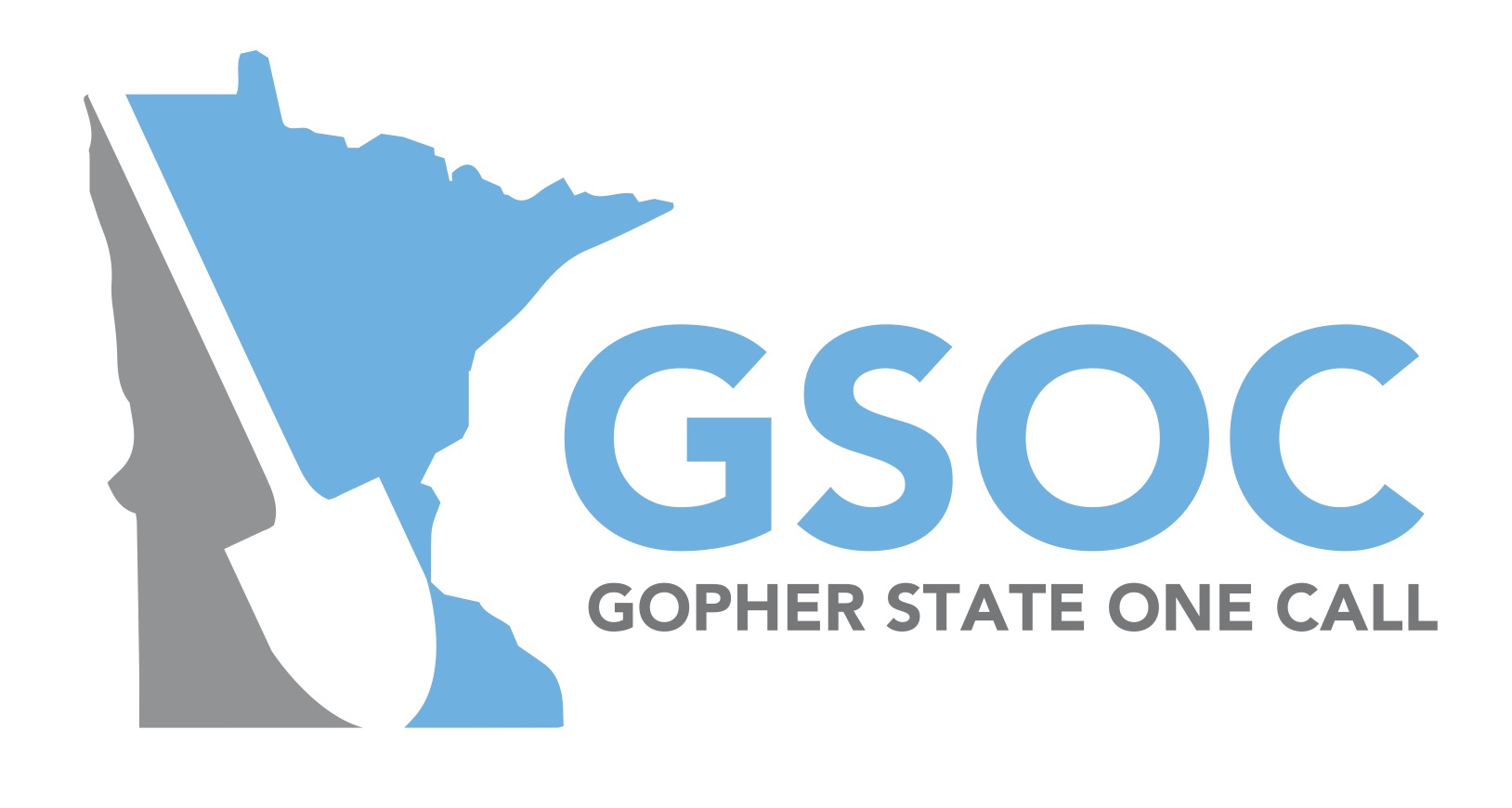 The safe excavation process involves varying efforts from all stakeholders. Gopher State One Call (GSOC) is the notification system established to act as a communication link between facility operators, homeowners, and professional excavators in the State of Minnesota. GSOC is responsible for collecting information from anyone planning to excavate who files a locate request. We then transmit this information to affected facility operators who may have underground utilities in/near the proposed excavation site. Keep reading to learn more about what GSOC does and doesn't do in the safe excavation process!
WHAT GSOC DOES
Acts as the statewide notification center for the State of Minnesota.
Educates facility operators and excavators about GSOC and Minnesota Statutes Chapter 216D.
Develops and implements processes to establish communication between excavators, GSOC, and facility operators.
Maintains a database(s) of state-wide maps and facility operator underground utility notification information.
WHAT GSOC DOESN'T DO
Physically locate and mark any underground facilities. This is done by the facility operator or its contract locator.
Settle disputes and claims between excavators and facility operators or between parties and the regulator.
Maintain a database of the exact location or type of underground facilities.
Handle facility billing, connection, subscription, or other facility questions. These matters are handled by the utility company or another applicable facility operator.
Maintain underground facilities in any way, such as repairing damaged facilities or tracking the depth of facilities. Please contact the facility operator for any questions regarding the buried lines.
Registered underground facility operators cover the cost of GSOC services, so excavators can file locate requests free of charge. Remember to contact GSOC 48 hours in advance, excluding weekends and holidays, every time before breaking ground. Excavate safely and help protect buried utilities. Together, we can make Minnesota a safer place to live and work!