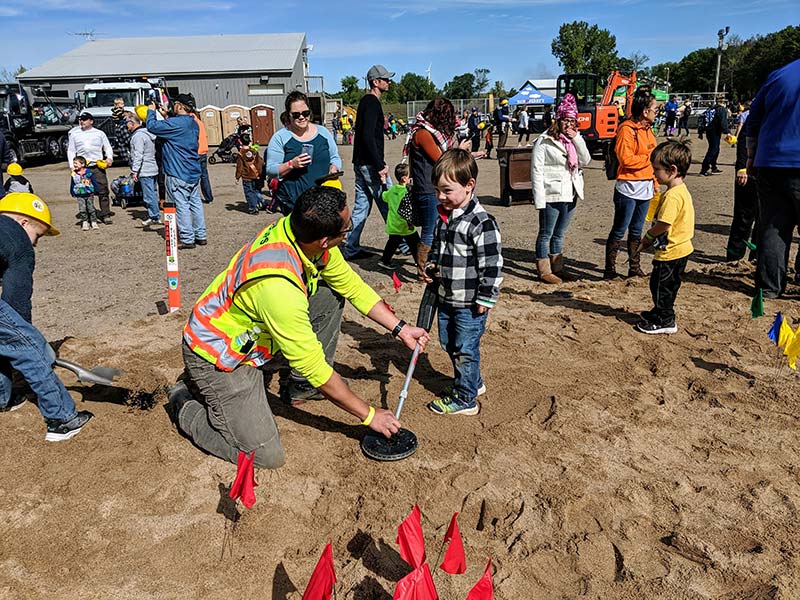 Day of the Dozers held its seventh annual charity event on Saturday, September 28, at the ERX Motor Park in Elk River, Minnesota. The event exceeded its goal of $55,000. All proceeds went toward the Children's Hospitals and Clinics of Minnesota. These funds will support Child and Family Services, the Concussion Clinic and the Day of Giving
Gopher State One Call, along with other industry partners, helped sponsor this fun-filled day and continued to spread the safe digging message to children and their parents. The event hosted 3,270 attendees.
Day of the Dozers is an event where children can experience the thrill of operating a piece of construction equipment alongside a trained and certified operator. They can also play in sandpits, perform mock utility locating and enjoy a variety of excavation-themed games in the 811 Kid Zone. Food vendors and a raffle emceed by the deejays of 102.9FM radio also took part in the event.
We'd like to extend a huge thank-you to everyone who attended, volunteered, sponsored and donated equipment. There is still time to contribute to this year's Day of the Dozers by making a financial contribution.
If you'd like to donate, please visit: Children's Clinics and Hospitals of Minnesota.