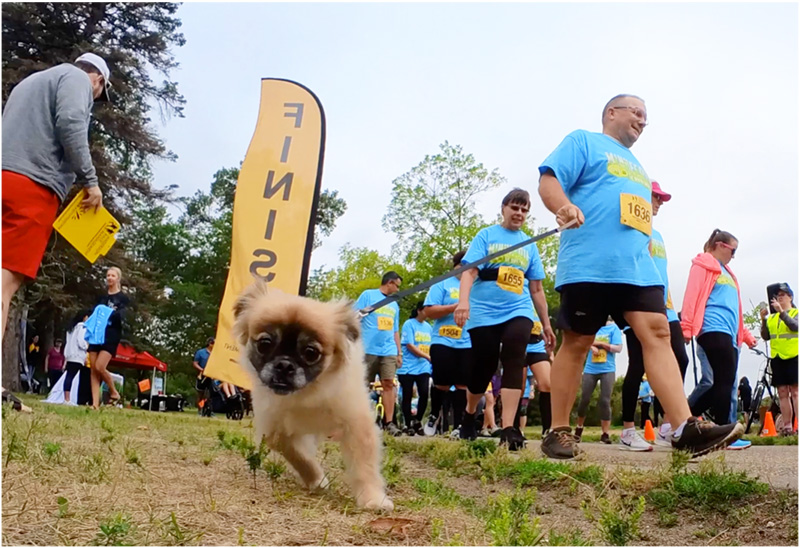 Video Still by Rob Olson
The 2022 811 5K Run/Walk turned what could've been a typical Saturday morning into an exciting event focused on spreading the word about safe digging. Gopher State One Call (GSOC) along with a variety of utility-focused sponsors, including CenterPoint Energy and Xcel Energy, brought the event to life on August 13, 2022 at Bde Maka Ska in Minneapolis. This year, the 811 5K attracted around 100 participants — aged 10 to 70+ years old — from across the Twin Cities and the surrounding suburbs.
The 811 5K Run/Walk celebrates "811 Day," a day typically observed on or near August 11 (8-11). "8-1-1 is the national phone number to call for locate requests prior to doing any excavation. It is a free service, and it's the law. It's really easy to either go on gopherstateonecall.org or to call 8-1-1 in your state and you'll be directed to the local locate company, who will then send out messages to all of the utility companies," Steve Olinger, senior specialist public safety at CenterPoint Energy, shared. "We provide it as a free service so that we keep the communities safe when they go to dig."
In addition to running or walking on the path around Bde Maka Ska, participants and passers-by explored a variety of booths set up by the utility company sponsors, where they were able to ask questions about anything from safe digging to solar panels and collect fun giveaways. Paul "Meatsauce" Lambert from KFAN Sports Radio emceed the event. "He did a really good job hyping people up and getting everybody excited to either run or walk. He also shared a great message about 8-1-1," Olivia Phillips, senior marketing public awareness specialist for GSOC, shared.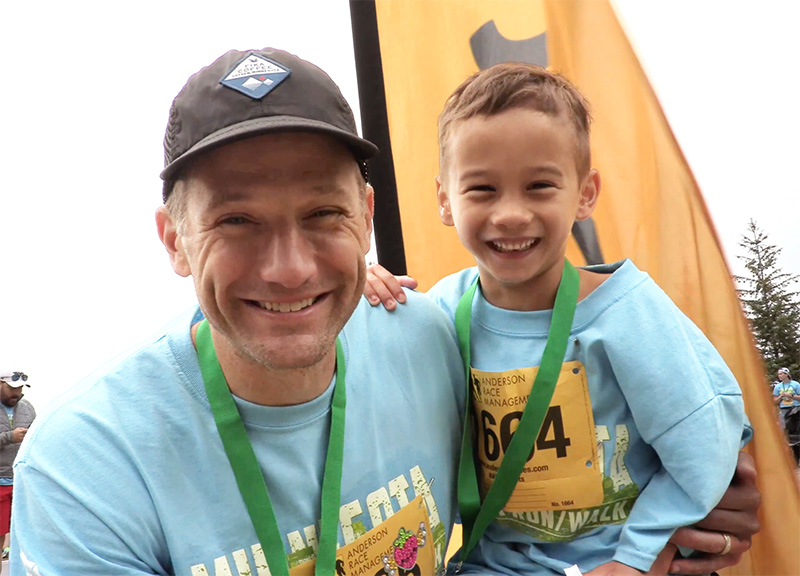 Olivia loves that the 811 5K is a family-friendly event. This year, organizers welcomed 12 kids under the age of 10, each of whom participated in the annual Kid's Race. "The Kid's Race was by far the best part — there were various ages of kids under 10. I think this year we had about 15 kids, including a few babies who were just starting to walk. It was really cute to see the littlest ones," Olivia mentioned.
The 811 5K Run/Walk was not only fun and informative — it raised money for a good cause. All of the proceeds of the event, including the $18.11 registration fee, went to Twin Cities Firefighters Operation Warm, an organization that provides children in need with new, warm winter coats. Captain Justin Johnson of the Minneapolis Fire Department represented the organization at the event and shared his appreciation to sponsors and participants for supporting the local effort.
When asked what his favorite part about the 811 5K Run/Walk was, Steve responded, "It's having everybody from the community and the industry get together. It's a running family of utility people. It's so much fun to sit down and be able to talk with them, root them on and celebrate their victories." He went on to say, "This is a huge opportunity for us to connect with people that are not in the industry — people that are around the community — and show that safety is a big part of CenterPoint Energy and celebrate safe digging messages."
We'd like to thank all of the sponsors that made the 2022 811 5K Run/Walk a success. Thank you to: Badger Infrastructure Solutions, Bolander, CenterPoint Energy, Cintas, C.S. McCrossan Construction, Dakota Electric Association, ECI Contracting, Ellingson, Greater Minnesota Gas, Lake Superior Consulting, Michels Corporation, Minnesota Limited, MP Nexlevel, Northern Natural Gas, One Call Concepts (OCC), PSC Q3 Contracting, S.M. Hentges & Sons, TelCom Construction, USIC, Vannguard Utility Partners, WSB, and Xcel Energy.
We'd also like to thank Rob Olson for filming the event. You can watch the video on the Gopher State One Call Facebook page.
Interested in joining the fun? Mark your calendar for next year's 811 5K Run/Walk on August 12, 2023!