In 2017, the Common Ground Alliance (CGA) partnered with Cox Utility Services to fund an 811 Hot Air Balloon to travel across the country during the busy excavating season to promote the underground utility damage prevention message to all potential excavators. The balloon kicked off its journey in Sacramento, California on April 1st, the first day of national safe digging month, with a stop in Richmond, Virginia on 811 Day (August 11th), amongst other cities.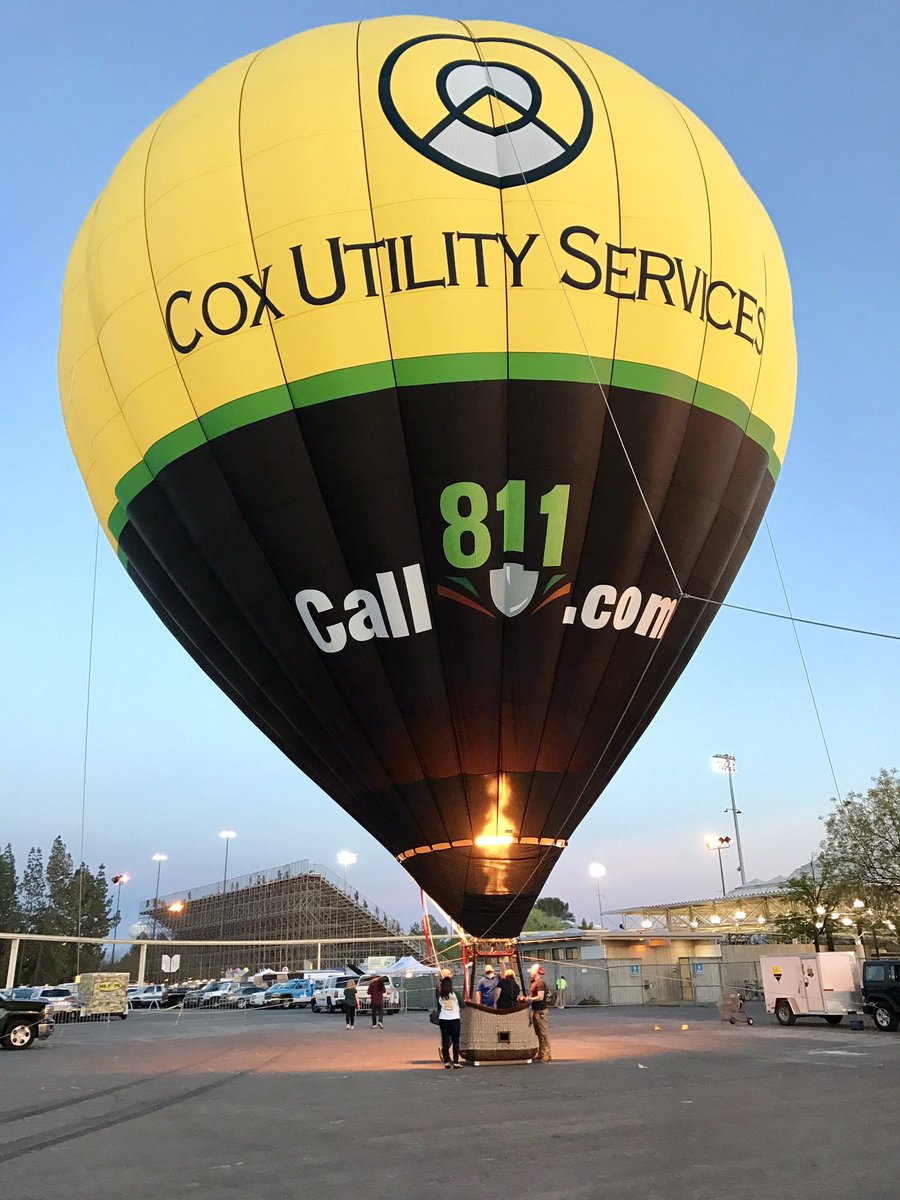 2017 Tour Design
Photo Source
Weighing in at 400 lbs, with dimensions of 73' tall and 60' wide, the balloon can be seen from afar, displaying the 811 message at any event. Although weather was a contributing factor to its appearances, the balloon was inflated at 44 different 811 events in 2017. Overall, the balloon traveled 32,000 miles and made appearances in 55 different cities, including 10 balloon festivals, during its tour around the country last year!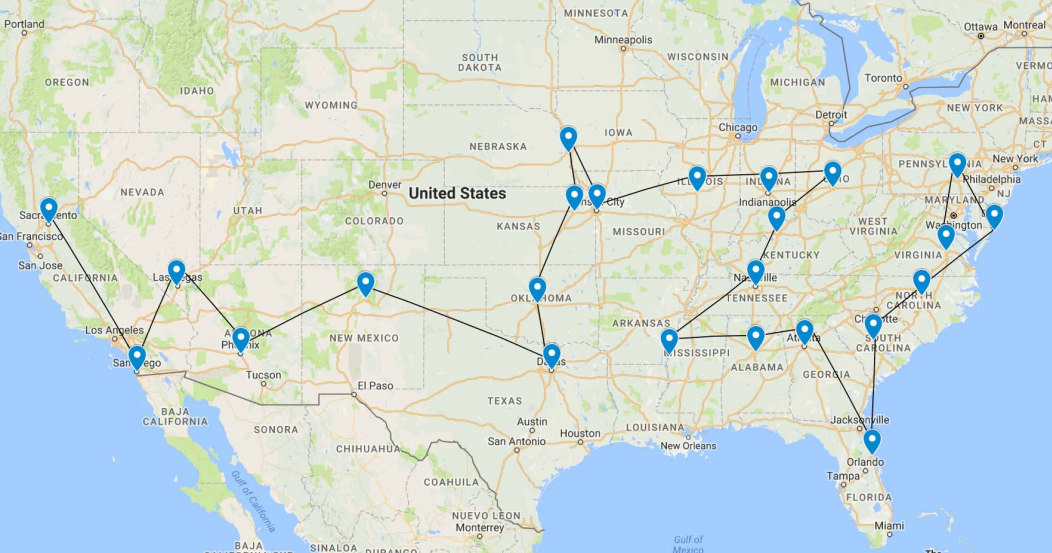 At the 2018 CGA Excavation Safety Conference & Expo, Alabama 811 was awarded the winning new balloon design for the 2018 balloon tour. Thus far, the 811 Balloon is scheduled to attend events such as the 2018 St. Patrick's Day Balloon Rallye, the Grand Prix of Long Beach, the Kentucky Derby Balloon Festival, and the Arkansas Damage Prevention Summit, to name a few. The tour is scheduled to run until November 17, 2018. See the full balloon schedule HERE.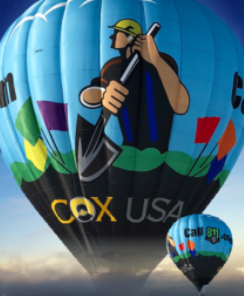 2018 Tour Design
Photo Source
Once inflated, the balloon pilot can offer tethered rides departing from the designated space assigned. These rides ascend until the basket is 50 feet above the ground, hover for about 15 minutes, and then return to the ground. Only children 14 years and older may ride, and only if they are accompanied by an adult. There is no cost to host the balloon at an event, but it must be approved by CGA. Click HERE to request a balloon appearance.
All stakeholders would agree raising public awareness of the safe digging message is an essential part of protecting our nation's underground infrastructure. The 811 Hot Air Balloon is a unique way to promote the importance of 811 at every event it attends. To access the entire balloon CGA toolkit, click HERE.