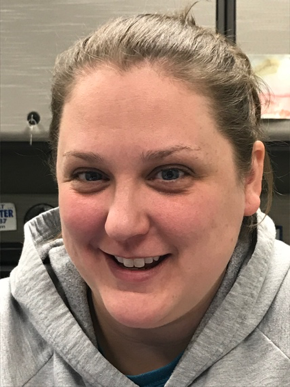 Jill Hayes, One Call Concepts, Inc.'s (OCC) Database Administrator for Gopher State One Call (GSOC), works on the utility notification side of the one call process and updates GSOC's base notification maps. She obtains and maintains membership information, which consists of contact information, where to send locate requests, billing information, etc., and enters this information into the GSOC database.
She is a contact for the facility operators who use Locator Ticket Management (LTM), which is an application that customers use to receive tickets, quickly assign them to locators, efficiently track progress of assigned work, view area locations on satellite imagery, optimize routes, update positive response information, archive tickets, and run reports. She also enjoys working directly with the facility operators to create and update their notification areas. Changes to notification areas can be made through paper maps, digital data, or using IMAP, an online database management application. Users can view, add, modify, and delete notification polygons with this tool. She conducts IMAP training sessions in person or via a webinar.
Jill began her career in the one call industry in 2003 as a front-line Customer Service Representative at the GSOC notification center. Shortly after, she was promoted to a Lead Operator, then promoted again to a Supervisor position. As a Supervisor, one area that she enjoyed was being able to problem solve. It was then that she began learning about the mapping software and assisting customers with any issues they were experiencing. When OCC took over the GSOC contract in 2016, an opportunity presented itself, and she was promoted to the Database Administrator.
Jill is an asset to GSOC and helps our users better understand the online tools that we offer. Feel free to contact Jill by emailing imap@gopherstateonecall.org or by calling 877-848-7472 to ask any questions you may have or to schedule a training!